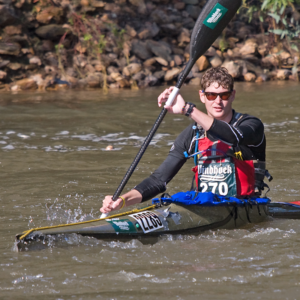 Canoeing in South Africa refers to racing kayaks (K1, K2, K3 or K4 – where the 'K' refers to a person kayaking while using a paddle with two blades). Flatwater canoeing includes flat water marathons and sprints. Most people will train on flat water for events such as the Dusi, Umkomaas and Fish River marathons.
Our flat water training is ideal for those with experience and who want to start canoeing. We teach you how to get involved in canoeing, we offer style coaching, coaching for good technique including forward strokes, bracing, turning strokes and building up fitness. This can either be for flat water only,or to get you ready to start running rivers.
It is really useful to pin down the correct technique from the start, rather than having to unlearn bad habits.